Players want SMT 5 on PlayStation
Ironically, the PS2 is still on the rise, even in 2020.
Jokes aside, through Amazon and industry celebrities advertising on social media, it was discovered that the games of the Shin Megami Tensei franchise featured on PlayStation 2 are the current best-selling games in the digital store.
Twitter

aHR0cHM6Ly90d2l0dGVyLmNvbS9XYXJpbzY0L3N0YXR1cy8xMjg1NzAxMzMzMjY2Mzc4NzU1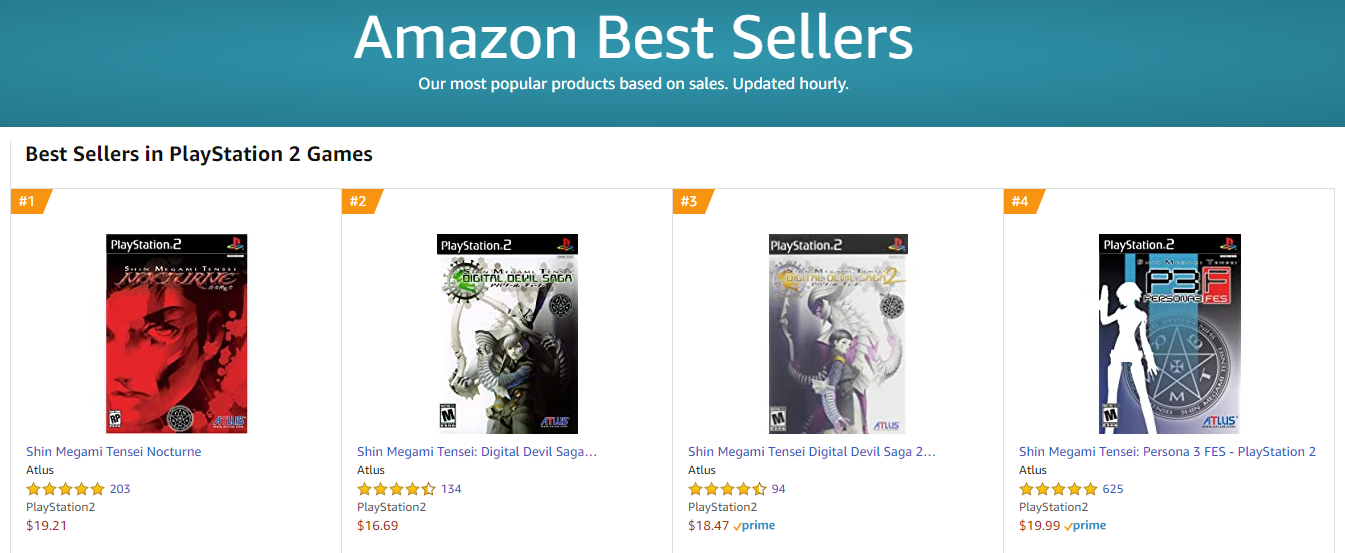 As you can see, the Ranking is for games:
# 1: Shin Megami Tensei III Nocturne
# 2: Shin Megami Tensei: Digital Devil Saga
# 3: Shin Megami Tensei: Digital Devil Saga 2
# 4: Shin Megami Tensei: Persona 3 FES
Many say it is a form of appeal from the PlayStation community for the next Shin Megami Tensei V, announced so far only for the Nintendo Switch, to also be released on Sony platforms.